The deforestation in the Eastern region directly affects the Upper Paraná Atlantic Forest. As a result, one of the most important forest reserves in Latin America is being completely lost. Foto: Pánfilo Leguizamón
Island in a sea of deforestation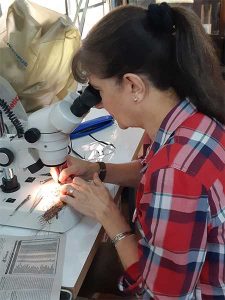 Fátima Mereles is a botanist, teacher, Paraguayan explorer, curator, and passionate about forest conservation. She is blunt about the situation in Paraguay.
"We did nothing to prevent the destruction of the Atlantic Forest," says Mereles, former president of the National Council for Science and Technology in Paraguay. "Today, the entire Atlantic Forest is losing its resilience."
If there had been a government policy in place decades ago that addressed environmental problems, she believes that Paraguay would now be a country of sustainable forest production. "But today we cannot even recover the amount of wood that we have lost," Mereles says.
As Mereles speaks about the future of the Atlantic Forest, her work is spread on a table in the herbarium of the botany department on the National University of Asunción (UNA) campus in San Lorenzo.
The UNA herbarium, which is like a warehouse of dried plants used for the study of botany, has about 60,000 specimens. On the table are a couple of books, an open computer, a magnifying glass, two high chairs.
When Mereles talks about the Atlantic Forest, about the botanical wealth of Paraguay, she lights up. The country had everything it needed to sustain its majestic forests, she says, but now it has to fight to avoid losing what little is left.
She says it is impossible to quantify what Paraguay has lost in biodiversity due to large-scale deforestation in recent decades.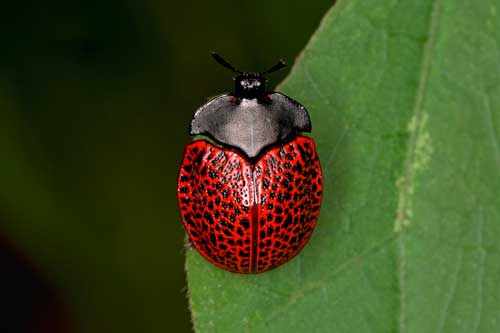 "Botany, the study of all that is forest in the country, arrived late. Only in the 70s, when deforestation was already occurring in a large part of the Eastern region, it was only then that we began to do a rigorous study, so it is impossible to determine the amount of species that were lost in those times of devastation," Mereles says.
The Mbaracayú Forest Biosphere Reserve, one of the two natural biospheres recognized by UNESCO in Paraguay, is a reminder of the future of the Atlantic Forest.
"We are remaining like an island of forests in a sea of ​​deforestation" says Hugo Mora, Territorial Development Manager of the Moisés Bertoni Foundation, an organization that has been working for 20 years in conservation programs within the Mbaracayú Reserve, in the state of Canindeyú.
As recently as the early 2000s, Mora recalls that the landscape of the Mbaracayú Forest Biosphere Reserve was lush and green. "Starting in 2005 or so, I saw the landscape change. It started with cattle ranching and then with extensive agriculture, a change that took place gradually, in principle, from the remnants of forests to fields and plantations."
Plant life in the Mbaracayú Forest Biosphere Reserve. Courtesy of Fundación Moisés Bertoni
The advance of the agricultural frontier, with the accompanying change in land use, is taking place at a dizzying pace, without control and without any type of regulation. "If we don't have auditors, if we don't have serious controls, obviously we are not going to make things change," Mora says.
In Mereles' opinion, the only way out is to develop a strict policy of forest conservation, especially in the Atlantic Forest. She talks about the importance of having development projects or plans, and especially of forest conservation. "It is urgent to work on leaving remnants of forests that are seedbeds," she says.
But she acknowledges that taking a tough approach to conservation will spark strong reactions from different groups — economic, social and even religious. She doesn't believe that authorities have the political will to take the side of flora and fauna against those powerful groups.
Mereles isn't optimistic about the future of Paraguay's Atlantic Forest. She's not convinced that forest conservation will become a priority for Paraguay. "In my view," she says, "we have no solution."